Eastern Wind
Nine long summer days and evenings, full of music and spirit. The programma (Dutch only for now) has been published, ticket sales start June 17th.

Masters
Stift Musical Encounters participants will be coached and taught by a group of internationally renowned "masters": Daniel Rowland (violin), Lilli Maijala (viola), Maja Bogdanovic (cello), Olivier Thierry (double bass), Nino Gvetadze (piano) and Anthony Hewitt (Piano)
The programme, will be announced later. More about the masters:
Click here.
Stiftfestival in August
Each year, at the end of August, the Dutch Twente region is the stage for chamber music. A selection of renowned international musicians is playing here, side by side with the terrific "Stift Young Artists". Over 30 concerts in nine days, from intimate chamber music by candlelight in the medieval Stiftskerk to the Festival Orchestra, film screenings, family concerts, "Stift Unbound" and open air operas at stunning Twickel Castle.
Updates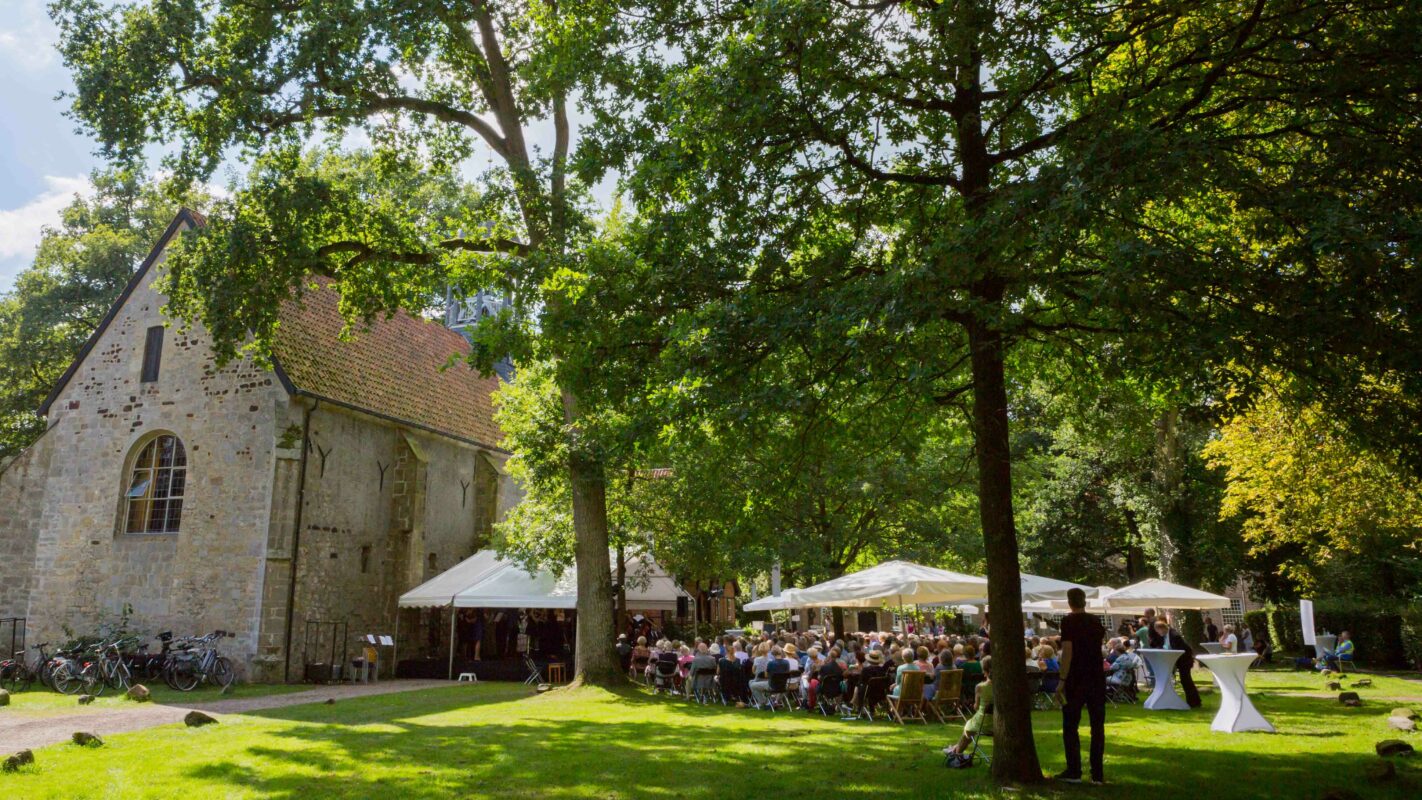 Stiftfestival 2020: August 23 – 29
The programme for the 2020 Stiftfestival will be published in June. Please follow us on social media, or via this website.
Midwinter Concerts
On the last Saturday of 2019, a great number of music lovers enjoyed the last music event of the year in "our" Stiftskerk in Weerselo. There were three concerts to attend, each with its own colourful and festive athmosphere.
Thanking our sponsors
Provincie Overijssel | Fonds 21 | VSB Fonds | Zabawas | Prins Bernhard Cultuurfonds Overijssel
We would like to express our thanks to:
Gemeente Oldenzaal | Gravin van Byland Stichting | Performing Arts Fund NL | Hendrik Muller Fonds | Ridderschap van Overijssel | Jumbo Kuipers | Euverman Nuyts | Rabobank Twente Oost | Dioraphte | Kersjes Fonds
and we also thank:
Cogas Cultuurfonds | Gelderman Stichting | Stichting Orlanda Goban | Piano's Maene