Stiftfestival
More than 30 colorful surprising concerts at the most beautiful locations, including atmospheric churches, beautiful estates and nature. From 19 to 27 August, for nine days, the most beautiful classical music can be heard in Twente. Be surprised, view the programme and the locations! Go to ticket sales! (Dutch only)
With the theme A Mediterranean Voyage, the 2023 edition of Stiftfestival takes you along many musical sounds, from Cádiz to Cairo and from Turkey to Sicily. The programme connects tradition with innovation and young talents with top musicians.
Stift musicians
Meet the talented musicians who can be heard at the Stiftfestival this summer.
Beautiful locations
Stiftfestival is also so unique because of the beautiful locations where the concerts take place. The heart of the festival is located at the Stift in Weerselo, including the concerts in the ancient Stiftskerk. But there are many more unique places to discover.
Check out the locations of Stiftfestival
Updates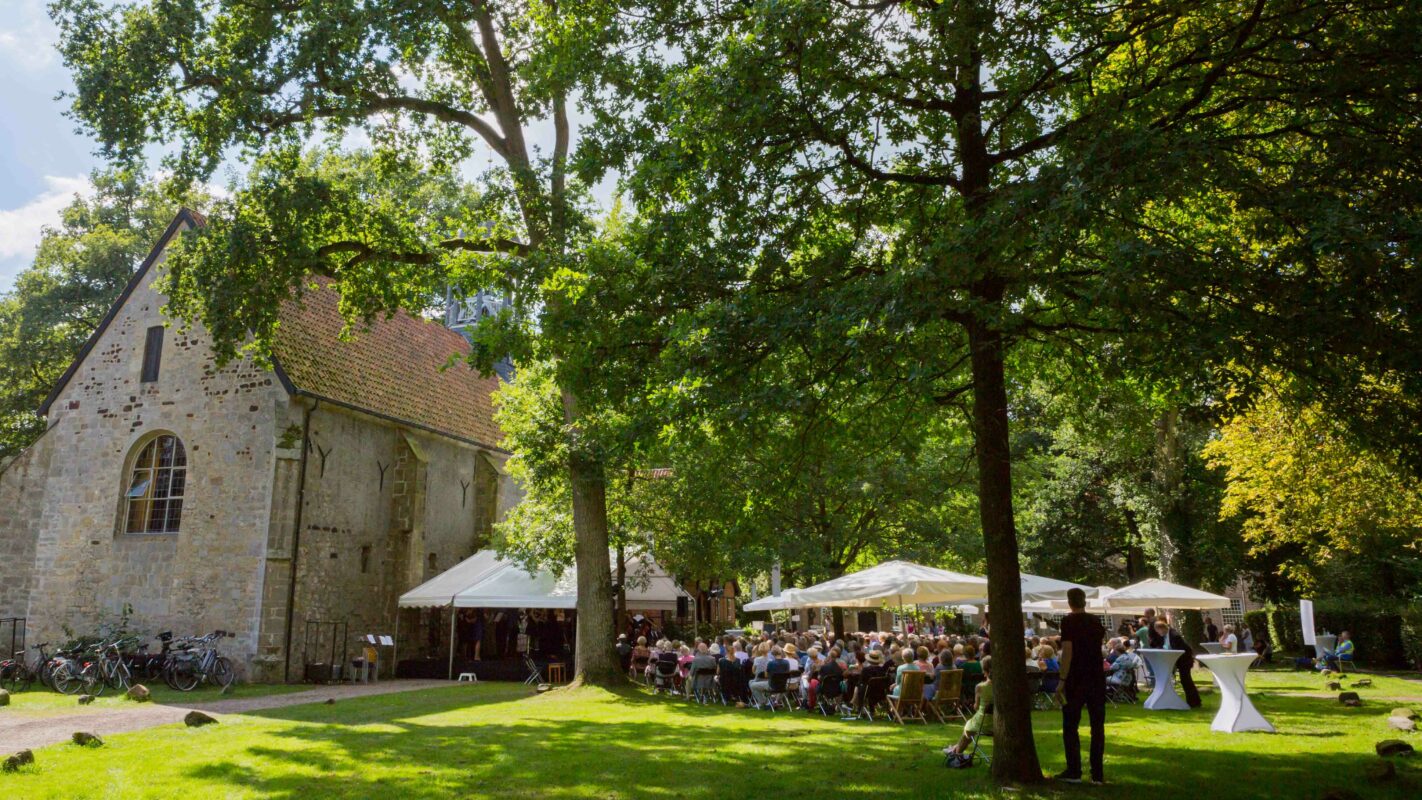 Stay updated!
Please follow us on social media, our (Dutch) newsletter or via this website.
More concerts
During the last days of the year, we organise the Midwinter Festival in "our" Stiftskerk in Weerselo. Six concerts in two days, each with its own colourful and festive atmosphere.